Pubs for graduation parties in Venice
Graduation parties are a great way to celebrate an important milestone in the company of friends or relatives, achieved after years of sacrifice. Our pub will always be at your complete disposal to organize the party in the best way, in every single detail with delicious food and dishes.
Our staff will always be at your disposal to provide you with assistance, our main goal is to fully satisfy your needs and requests, for an unforgettable 360 ​​degree graduation party. Our rich menu offers a wide choice; we only use quality raw materials,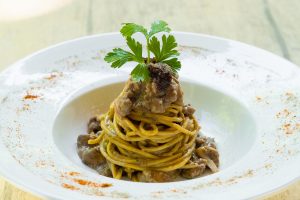 carefully chosen and selected by industry experts, in order to verify quality and unique characteristics.
Venue for graduation parties
Are you looking for a pub for your graduation party in Venice? We are the right solution for you, we will organize everything down to the smallest details and details, so as to offer a service that can reach your highest expectations.Over the course of our many years in business we have become one of the most renowned pubs in the area, ideal for birthdays, dinners and graduation parties.
You will be surrounded by a unique and overwhelming atmosphere.Rely only on industry experts to spend one of the most important parties in a venue that lives up to your expectations.
We are your trusted pub for the celebrations of your graduation, you can find us in Venice.
Fill out the form to request information and you will be contacted as soon as possible by our team.