Traditional cook San polo Venice
At our pub we have been collaborating for many years with expert, competent and professional chefs, able to prepare house specialties using top quality ingredients, carefully chosen and selected by great experts in the sector. Now celebrate a birthday or graduation party in one of the most renowned pubs in the area, we will be happy to welcome you to offer you maximum assistance at all times.
Our main goal is to satisfy the requests and proposals of each customer, in such a way as to offer a unique service, which knows no rival. We invest a lot in our pub, after many years of activity we have become one of the most renowned places in the area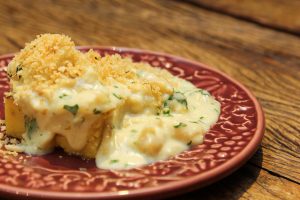 thanks to expert chefs with experience behind them, able to compose ready-made dishes to satisfy the palate of every guest.
Pub with expert chefs in San Polo Venice
Are you looking for a pub in the San Polo area of ​​Venice? We are the right solution for you, our location is unique, refined and furnished with a modern and innovative style, we take care of every single aspect, because it is the little things that make the difference. Our rich menu offers a wide choice of local specialties prepared by traditional and expert chefs, ready to follow your directions and personal tastes.
We are your trusted pub, our expert cooks are our strength.
Fill out the form to request information and you will be contacted as soon as possible by our team.